Distribution
Inam is a distributor of leading brands. We guarantee best availability of all products at attractive prices.
The technical and commercial experience of our staff provides a fast and competent service concerning quotations, deliveries and after-sales.
Product for photovoltaic solar energy
Request for catalog and price list

Photovoltaic modules Yingli
YINGLI manufacturing process is defined by world-class technology, high quality workmanship, and robust construction, performance, quality, and reliability.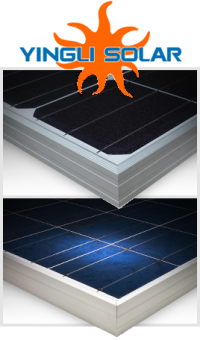 Vertical Integration
YINGLI is one of the world's largest companies manufacturing silicon solar modules along the entire PV value chain, from polysilicon to module assembly. Fully automated production of ingots, wafers, solar cells and modules ensures tight control of our material and production quality, while providing significant cost advantage to our customers. Further, central production eliminates the environmental costs of transportation, breakage, and packaging.
Multicrystalline
High-performing YGE Series multicrystalline modules have an excellent efficiency of up to 15.0%.
Used widely across commercial, residential, and utility projects, these reliable, high efficiency modules minimize installation costs and maximize kWh output.
Monocrystalline
With the development of the Yingli Solar PANDA module, we are proving ourselves at the forefront of technological innovation.
By using n-doped silicon instead of the industry's standard p-type silicon, we have created our best performing module family yet.
Key advantages of n-type modules include insensitivity to metallic impurities, a more efficient conversion of infrared light into electricity, and a lower initial degradation rate. Combined with high transmission glass, the result is a highly efficient, next-generation solar module that delivers impressive performance.
PANDA Series
Yingli PANDA was first realized through an in-house collaboration between the Energy Research Center of the Netherlands (ECN) and Amtech Systems, Inc, two of the world's leaders in solar power technology. Today's average cell efficiency on commercial production lines exceeds 18.5% with up to 16.2% efficiency.
Yingli PANDA is ideal for commercial or residential projects where energy output is essential.
Web YINGLI